During the month of October, Bob Baker Subaru is pledging to find homes for 31 Dogs adopted in 31 Days.  With every dog adoption during the month of October 2021, Bob Baker Subaru & Subaru USA will donate $100 per dog to Rancho Coastal Humane Society!
Bob Baker Subaru is also collecting food, toys, bedding, etc at our dealership to donate to Rancho Coastal Humane Society at the end of October.  Click below to see Rancho Coastal Humane Society's current dogs available for adoption.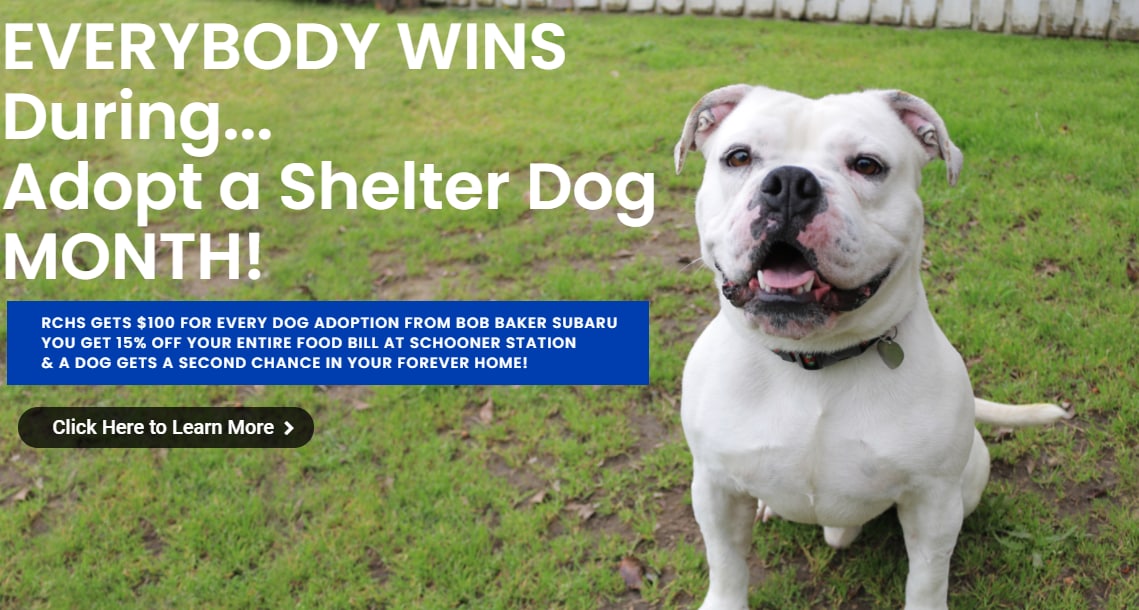 According to the ASPCA®, each year approximately 6.5 million companion animals enter shelters. At Subaru, we strive to be "more than a car company" and we are committed to helping all animals - including those in shelters - stay safe and healthy.
Through our Love Promise and Subaru Loves Pets initiatives, Subaru retailers are hosting adoption events across the country to help local shelter pets find loving homes. Retailers are also collecting new pet supplies to donate to local animal organizations in our communities and providing shelter supply kits for our furry friends awaiting adoption.