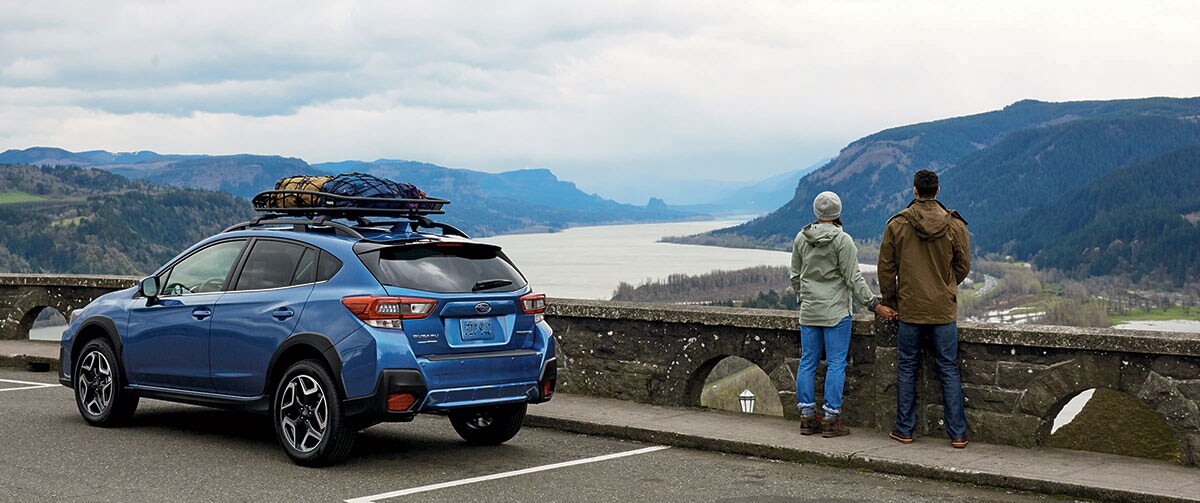 Get Your Subaru Ready for Off-Road Travels in California
If you're a San Diego driver looking to service your Subaru, all you need to do is jump on Interstate 5 North and head up the coast to Carlsbad, CA. At 5500 Paseo Del Norte, you'll arrive at Bob Baker Subaru - the ultimate destination for Subaru owners. We have an all-in-one service department where you can prepare your Subaru Forester for future road trips. From the rides at SeaWorld San Diego to the beaches at Torrey Pines State Reserve, you'll have a reliable vehicle to get you to your desired destination.
Importance of Routine Subaru Maintenance
Have you ever suffered through a flat tire, dead battery, screechy brakes, or a smoking engine? These are consequences of skipping regular car maintenance. If you care about your vehicle you'll have it serviced regularly. The certified technicians at Bob Baker Subaru know what to do to keep your SUV running smoothly. At least once a year, you should schedule a service visit for your Subaru. That way, we can check all the major parts and see if there are any issues.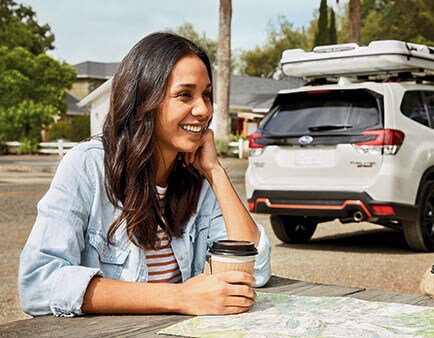 San Diego Drivers Should Schedule These Repairs
Before planning a day trip to the San Diego Zoo Safari Park, bring your Subaru Ascent to Bob Baker Subaru in Carlsbad. We will give it a multi-point inspection and examine the engine, transmission, brakes, battery, hoses, wiper blades, belts, fluids, tires, filters, and air conditioning system. If anything needs replacing, we'll turn to our supply of original Subaru parts. We won't put you back on California roads until we certify that your SUV is safe and problem-free.
Here are five common auto services that will benefit your vehicle:
Oil Change: The motor oil is the lifeblood of your SUBARU BOXER® engine. It cools down the engine and reduces the impact of friction and heat. When the oil gathers enough dirty particles, it becomes a slow-moving sludge. That's when you need to have the filter changed and get a fresh supply of motor oil.
 
Tire Rotation: It's important to inspect your tires before a road trip. We can check the tire tread depth and the air pressure. If they haven't been rotated in over six months, we can do a quick rotation as well. If you're due for new tires, buy them at Bob Baker Subaru, serving San Diego.
 
Brake Inspection: You need to be able to bring your Subaru Outback to a stop without hearing a squeaking or screeching sound. If you have worn-down brake pads, you'll start to hear strange sounds when you press the brake pedal. That's a clear sign that you need new pads. Schedule a quick brake inspection before you make plans to visit Balboa Park.
 
Fluid Check: There's more than one fluid inside your Subaru Forester. We can check them all during your next appointment. We'll look at the levels of coolant/antifreeze, washer fluid, brake fluid, transmission fluid, and power steering fluid. If you're running low on any of them, we'll give you a top-off before you drive to the USS Midway Museum.
  
Battery Test: If you have a dead battery, your Subaru Legacy won't start. End of story. An average car battery lasts between three to five years. If you're noticing a slow start or dim headlights, that's a sign of having your battery replaced. We sell genuine Subaru batteries here in Carlsbad. You can have yours tested by one of our Subaru service professionals.
Book Your Appointment at Bob Baker Subaru
If you want to avoid the consequences of neglected Subaru service, make time to visit Bob Baker Subaru. We're less than an hour north of San Diego, CA. You can register your service appointment online. We also have Subaru service specials for you to review. Don't plan a road trip without having your Subaru Ascent inspected first. We would hate for you to suffer through a dead battery or overheated engine. Choose a time to bring your Subaru car or SUV to our Carlsbad dealership.
We don't want you to break the bank before you leave for your vacation, we are running a number of different service specials for your convenience. To schedule an appointment, simply contact our Service Center by calling 877-374-9434. If you need a part replaced before you take off on your road trip, contact our Parts Center by calling 877-378-0802. Schedule service near Carlsbad, Escondido, Oceanside, San Marcos, Vista, and Encinitas today!