Make Sure Your Subaru is Ready for the Trip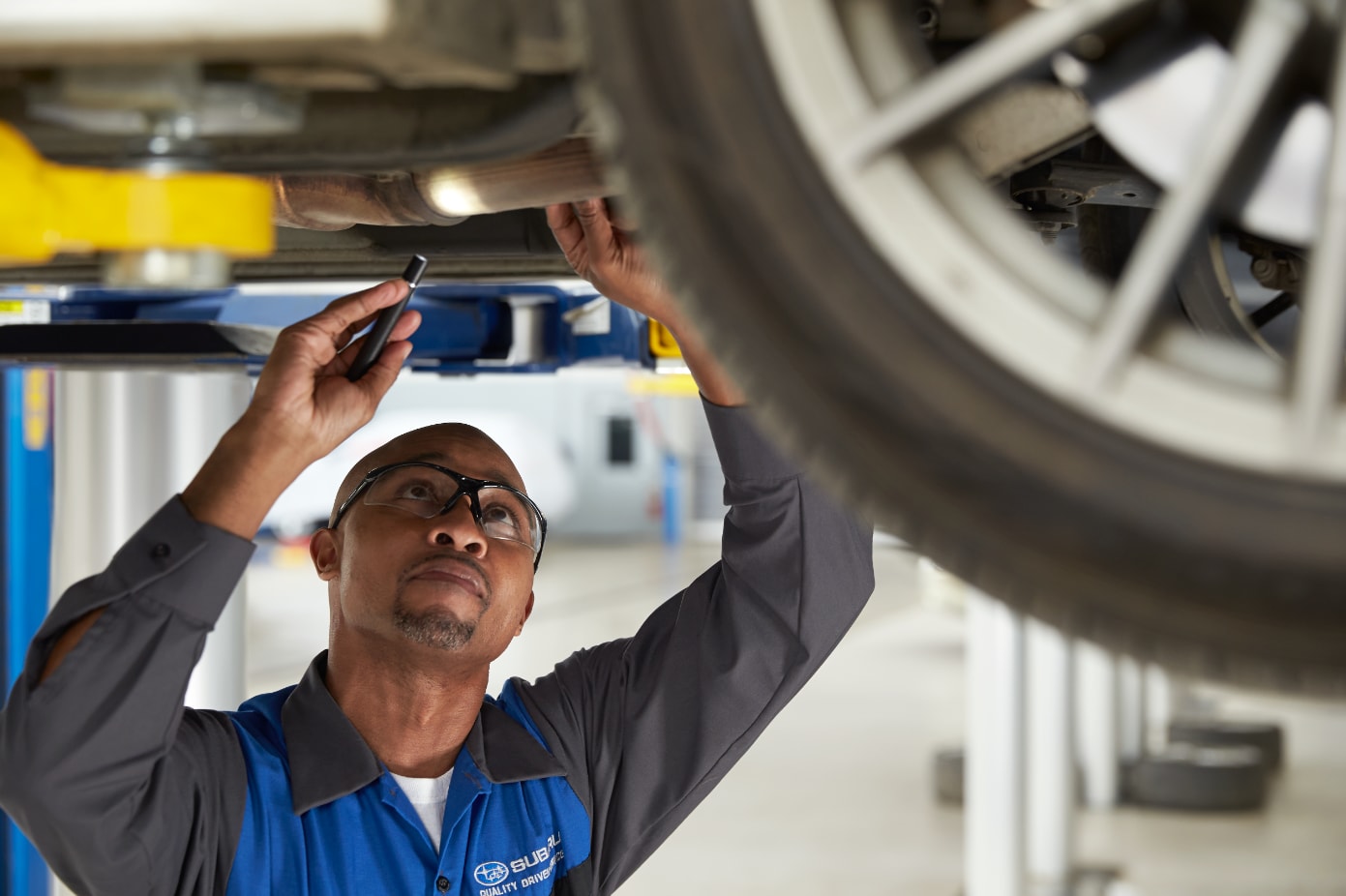 While you and your friends or family may be ready to hit the road for the annual summer road trip or the Christmas visit to grandma's house, is your Subaru? Everyone knows that good road trip planning must involve preparing your vehicle for the open road. Here's exactly what you need to check to reduce your chances of getting sidelined on your next adventure.
Schedule a checkup: Just as you would go to the doctor for a routine checkup, the same is needed to ensure that your Subaru is ready for your next adventure. During this appointment, a technician can check your windshield wipers, air filters, battery and tires. This is also a great time to perform an oil change and get your fluids checked.
Check hoses, belt and timing belt: If any of these three under the hood essentials were to max out, you could run the risk of overheating your engine. At high temps, they're more at risk, so be sure that they're in tip top shape before you leave during the hotter months.
Get your brakes checked: During this time the technician can look at the braking system from a bird's eye view; meaning they will check the calipers, wheel cylinders, brake lines and master cylinder to ensure your brakes are in optimal shape for a road trip. It's also important to get your brake fluid flushed every two to three years, so if has been a few years since that has happened, be sure to do it now.
Check your air conditioner: If your air conditioner has ever stopped working on a hot summer day, then you'll know how terrible this could be if it happened on your road trip -- especially underneath the California sun. The best way to determine if it's working effectively or not is to see if it has a difficult time generating or maintaining a cool, comfortable temperature.
Perform a test of your own: Check to see that your spare tire is at the ready and in good shape. Take your Subaru on the interstate to see if you notice anything out of the ordinary. For example, does the car shake when you accelerate to a certain speed? Also be sure to check your exterior lights and make sure you have the proper tools onboard in the event that a light goes out or you get a flat.
Before you pack up your gear and take the wheel, come take your Subaru down to Bob Baker Subaru for these recommended services. Performing routine vehicle maintenance, such as the services listed, will prolong the life of your Subaru, optimize fuel economy and result in a higher re-sale value. Additionally, you should know that these services, from scheduling a check up to getting your oil changed, are not just for road trip planning. It's also important to keep up with these routine services all year long.
We don't want you to break the bank before you leave for your vacation, we are running a number of different service specials for your convenience. To schedule an appointment, simply contact our Service Center by calling 877-374-9434. If you need a part replaced before you take off on your road trip, contact our Parts Center by calling 877-378-0802.